Season 3, Post 46: Postcard from Dubai
Your author has recently returned from a brief business trip to Dubai. While its main purpose was to meet with clients, no time in the region would have been complete without a visit to Expo 2020 (had it not been for the pandemic, the event would have taken place last year). The original concept of World Fairs was pioneered in the modern era by the Victorians, with the first held in London in 1851. Since then, a World Expo has occurred roughly every five years, with it currently being the turn of the United Arab Emirates (Japan is next). Each Expo serves as a platform for national pride – not to mention tourism – but also provides some valuable insights into current global priorities.
The lofty ambition of Expo 2020 is "connecting minds, creating the future." At a high level, both traits were on display. Mobility and sustainability as pervasive themes were evident across many of the country pavilions your reviewer visited. Taking these in reverse order, an increasingly prominent green agenda was visible almost everywhere. Saving the planet and promoting the Sustainable Development Goals of the United Nations seemed to be a clear priority. Many countries showed presentations on their efforts to develop green energy, reduce water wastage (a particularly important topic in the Middle East) and promote recycling efforts. We have written on all these topics in the past few years and will be revisiting water in more detail in early 2022.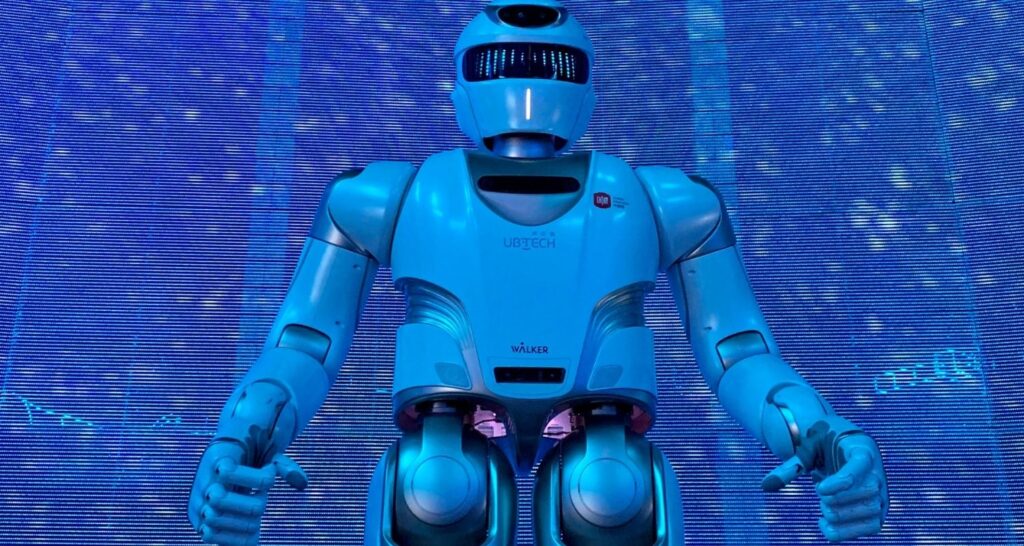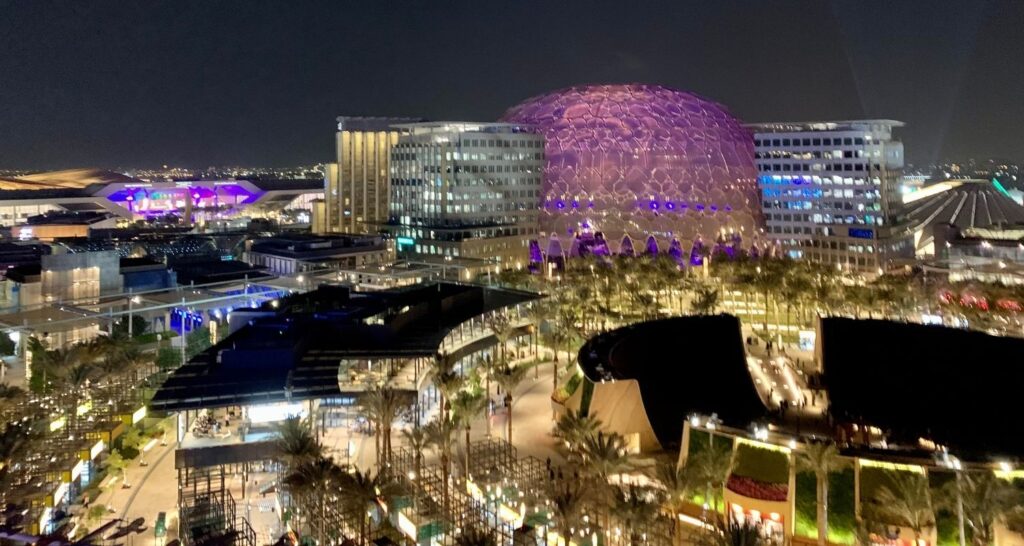 Elsewhere, we have regularly used the term digital by default in our commentaries and this theme seemed to be taken up across many country pavilions too. Better access to digital (via enhanced broadband, particularly in remote areas) was stressed as a priority. In the more developed world, an increasing number of countries seem are recognising the potential that artificial intelligence can offer, if used appropriately. Deployments to solve medical problems seem both particularly relevant and popular.
While it would be hard not to be impressed by what was on display at Expo 2020, it is one thing to demonstrate commitment and another to practically deliver on targets. Some of the exhibition is undoubtedly vanity, even if the potential to do better remains indicative. Perhaps the country pavilion of greatest interest to your author was China. It was not just its size (few, apart from the Gulf States could rival it), but its clear statement of intent to be recognised as a serious global player. China at Expo was a passive-aggressive demonstration of its strength (and arguable leadership) in areas as diverse as smart cities, space exploration and novel materials. All these achievements were couched with a message of cooperation. As we noted previously, saying and doing are two different things, but after any visit to Expo, it is hard not to be excited about the future.  
1 December 2021

​​​​​​​​​​The above does not constitute investment advice and is the sole opinion of the author at the time of publication. The author of this piece has no personal direct investment in the business. Past performance is no guide to future performance and the value of investments and income from them can fall as well as rise.​​​​​​​​​​​​​​​​​​​​​​​​​​​​​​​​​​​​​​​​​​​​​​​​​
Photos taken by the author.
Alex Gunz, Fund Manager
Disclaimers
The document is provided for information purposes only and does not constitute investment advice or any recommendation to buy, or sell or otherwise transact in any investments. The document is not intended to be construed as investment research. The contents of this document are based upon sources of information which Heptagon Capital LLP believes to be reliable. However, except to the extent required by applicable law or regulations, no guarantee, warranty or representation (express or implied) is given as to the accuracy or completeness of this document or its contents and, Heptagon Capital LLP, its affiliate companies and its members, officers, employees, agents and advisors do not accept any liability or responsibility in respect of the information or any views expressed herein. Opinions expressed whether in general or in both on the performance of individual investments and in a wider economic context represent the views of the contributor at the time of preparation. Where this document provides forward-looking statements which are based on relevant reports, current opinions, expectations and projections, actual results could differ materially from those anticipated in such statements. All opinions and estimates included in the document are subject to change without notice and Heptagon Capital LLP is under no obligation to update or revise information contained in the document. Furthermore, Heptagon Capital LLP disclaims any liability for any loss, damage, costs or expenses (including direct, indirect, special and consequential) howsoever arising which any person may suffer or incur as a result of viewing or utilising any information included in this document. 
The document is protected by copyright. The use of any trademarks and logos displayed in the document without Heptagon Capital LLP's prior written consent is strictly prohibited. Information in the document must not be published or redistributed without Heptagon Capital LLP's prior written consent. 
Heptagon Capital LLP, 63 Brook Street, Mayfair, London W1K 4HS
tel +44 20 7070 1800
email [email protected] 
Partnership No: OC307355 Registered in England and Wales Authorised & Regulated by the Financial Conduct Authority 
Heptagon Capital Limited is licenced to conduct investment services by the Malta Financial Services Authority.

GET THE UPDATES
Sign up to our monthly email newsletter for the latest fund updates, webcasts and insights.