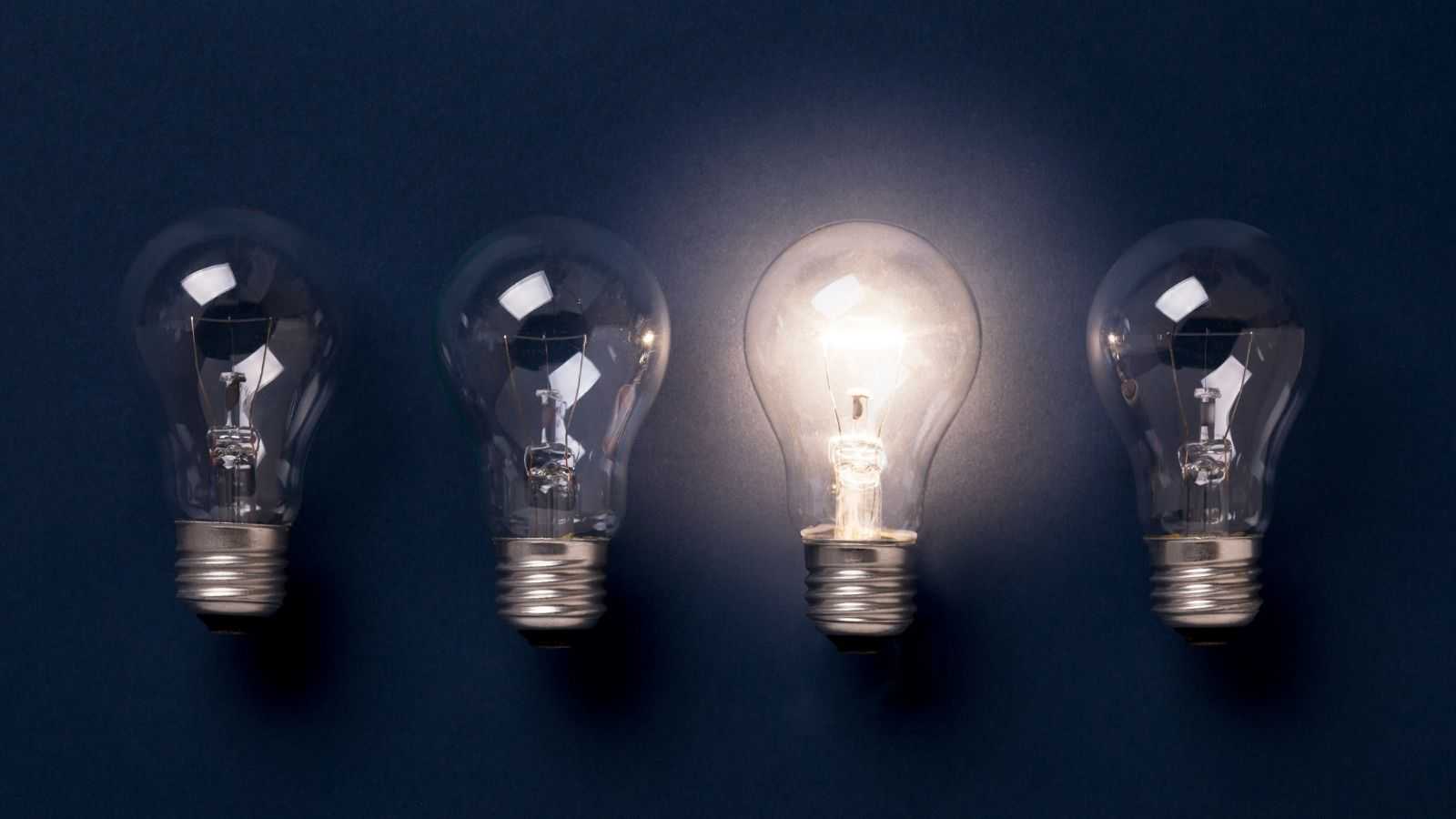 Opinions expressed whether in general or in both on the performance of individual investments and in a wider economic context represent the views of the contributor at the time of preparation.
From the primeval fire through to Thomas Edison's famous 1879 invention and beyond, the premise behind lighting has been to extend the productive hours of humanity. Indeed, lighting today consumes over 15% of the world's total electricity. Given the critical role it plays (at its most trivial, writing this commentary would be much more of a challenge in the dark; now imagine having to perform critical surgery in the absence of light), it is all the more remarkable that most lighting is highly inefficient. A traditional incandescent light bulb will convert only 5% of the energy required to power it into light – and the remainder into heat. Even with fluorescent lighting, the conversion ratio is rarely higher than 30%, and more often closer to 15%. However, with the emergence of solid-state lighting in the form of light-emitting diodes (LEDs), the change is profound. Lighting has the potential not only to become markedly more efficient, but LEDs can also be deployed beneficially in a multitude of other formats and applications too. Although the industry is still nascent, many players are active, and some potential winners have begun to emerge.
Lighting is big business. Most estimates put the size of the industry at between $40-55bn globally, with McKinsey calculating that this figure could double by 2020. Such growth will largely be driven by high emerging market growth, supported by demographic factors as well as the inexorable trends of urbanisation and industrialisation (around 30% of the world's population still lack access to electricity, according to some estimates). Although LEDs were invented by General Electric in 1962 and entered commercial production towards the end of that decade, their share of the global lighting market currently stands at around 10-15% (although much higher in more mature markets such as Japan and the US). The broader LED market, however, is perhaps twice this size (i.e. around $10bn) currently given their proliferation in mobile handsets and television sets.
At its most basic, a LED comprises a wafer of silicon with metal legs attached, encased in a plastic covering. Light is emitted stimulating positive and negative charges in the chemicals embedded in the silicon. This process is highly efficient and allows for electricity to be converted fully to light with almost no wastage. Moreover, this is not the only benefit; the consequent life of a LED is up to 25,000 hours (or, put another way, a building being lit for 3 hours a day for 20 years), more than ten times the level of an incandescent bulb, and three times superior to that of a fluorescent lighting strip. It gets better too: with limited heat outage from LEDs, the carbon footprint of this lighting source is notably lower, making it a cleaner technology. And, finally, there is an aesthetic benefit: LEDs can produce an extremely broad range of visible colours, since the silicon can be enhanced via a series of natural phosphorous elements.
Two factors are likely to be most responsible for driving the LED revolution: regulation and cost. Taking the former, government initiatives across much of the developed and the developing world are centred on reducing energy consumption and carbon dioxide emissions. Achieving these ends via influencing the lighting market's development (through legislation and subsidies) can be much easier than enacting other, potentially more controversial, policies. The logic of so doing is compelling, especially given that the US Department of Energy (DoE) estimates that a typical incandescent bulb used for three hours a day will cause the equivalent of 40kg of carbon emissions annually versus just 6kg for LEDs. If this were not reason enough to make the case for LEDs, consider that both incandescent and fluorescent lighting sources contain traces of mercury, a highly toxic substance.
As a result, an increasing number of countries have instituted legislation aimed at phasing out older forms of lighting and/or subsidising building initiatives that use alternative light sources (i.e. LEDs). In terms of phasing out, Brazil was the first nation to implement such a policy in 2004, followed by the European Union, Switzerland and Australia in 2009. The US is set to do so in 2014, and China in 2017. Although the US has somewhat lagged in this respect, the American Recovery and Reinvestment Act of 2009 did provide generous provisions for LED deployment in building developments. This is especially pertinent given that over 2m commercial buildings in the US have lighting systems that are more than 30 years old, according to the National Lighting Bureau, a research organisation. Overall, the DoE estimates that LED lighting could save the US around 300 terawatt hours of energy by 2030 (enough to power 24m new homes), which would result in an annualised reduction of around $30bn to America's energy bill as well as over 200m tonnes of carbon abatement.
However effective legislation may be, cost is likely to be a more important consideration especially given that the global residential lighting sector consumes more twice as much energy as the commercial lighting sector (even if only generates about a third of the amount of light). Even if the lifetime of a LED bulb may be demonstrably longer than that of its incandescent or fluorescent peer, the headline cost of the former is notably higher. Research from JP Morgan estimates that a typical LED product might be 25 times more expensive than a comparable incandescent offering and at least 10 times the level of a fluorescent option. Economies of scale in production should help to bring down LED costs and a similar logic to that of Moore's famous axiom in the technology industry appears to be prevailing. In other words, growth is exponential, with efficiency and lighting output doubling roughly every eighteen months. In the US, for example, LEDs currently retail for an average of $15 and Philips estimates that bulbs would need to fall to an average level of $8-10/ bulb in order for adoption to reach more mass-market levels. This could be reached within two years, and it is notable that Cree, a US supplier, began offering its first sub-$10 bulb in Home Depot this March.
Overcoming apathy also remains a notable challenge: for most (both consumers and businesses), the availability of high-quality artificial light is almost taken for granted; as long as the light is priced competitively, the technology is relatively irrelevant. However, the ability to alter the colour spectrum of LEDs may also yield a range of additional benefits. LEDs, for example, have already been introduced on Boeing's 787 Dreamliner planes and have had a positive effect in terms of reducing the symptoms of jet-lag via mimicking more effectively Circadian cycles. Similarly, LED deployment in offices has been shown to optimise productivity and in schools, to calm classes as well as promote focus. A study commissioned by Photonstar, a small UK-listed LED-player, has shown that cognitive-processing speeds, concentration levels and memory rise by at least a third in LED relative to non-LED environments. On the negative side, some sceptics have asserted that high levels of exposure to LED lighting may result in retinal damage and could cause psychological issues. Others point to the fact that LEDs may contain trace elements of poisonous substances such as lead and arsenic.
Notwithstanding these observations, the LED industry looks set to witness substantial growth in the coming years. McKinsey estimates that the LEDs could comprise 50% of the global lighting market by 2015 (a view endorsed by Philips, whose own estimate is 45%) and as much as 70% by 2020, implying an equivalent market value of up to $75bn. In Japan, LED bulbs already exceed incandescents by volume, making it the largest country in terms of adoption. Notably, however, the US market has doubled in size over the last two years, and by 2015, McKinsey predicts that China will have become the global LED leader.
There will inevitably be many beneficiaries from the industry's development. The value-chain is both relatively complex and extensive, spanning from wafer and chip manufacture through to product distribution. The semiconductor materials used to make high-performance LEDs are manufactured commercially in a process called metal organic chemical vapour deposition (MOCVD). LEDs, similar to laser diodes (in remote controls) or high-efficiency solar cells, are complicated structures, with over 100 layers. Each layer needs to have the optimal thickness, crystalline quality and purity to produce a high-performance LED. From start to finish, the time required to complete a full structure can range from four-to-eight hours. However, as a result quality can vary notably, often by a factor of two, according to industry experts. This can be a particular concern since a large number of LED-component suppliers (chiefly in the provision of semiconductor chips) have, unsurprisingly, begun to enter the industry, resulting in a diminution in quality, particularly at the lower end of the market. Some reports (for example, in Digitimes, an Asian IT industry newsletter) suggest that there may be as many as 4,000 companies active in the production of LEDs operational China alone.
The traditional lighting industry is dominated by three main players – Philips, Osram (listed as of July, although Siemens retains over 70% ownership) and General Electric – which control over 60% of the global market. While these companies clearly benefit from their leading brands, scale, technological knowledge and stakeholder relationships, there is no guarantee that they will manage the transition from incandescent to LED seamlessly. Admittedly the process will be somewhat gradual, but the shift towards more of a semiconductor based approach may constitute a notable challenge, requiring new skills, investments and supplier relationships. Not only are many large Asian players with a technology background, such as Samsung, LG, Panasonic and TSMC, beginning to enter the LED market, but a number of businesses with no incandescent/ fluorescent legacy assets are establishing an ever more significant presence. These are both publicly and privately listed and vary notably in size.
Potentially well-placed is Cree, a US-listed pure-play LED business, capitalised at over $8bn. The company has been at the forefront of LED developments since the 1980s, emerging from North Carolina State University before listing on the stock market. It has a leading portfolio of more than 2,700 patents and generates over 60% of its revenues from lighting solutions (the remainder from radio devices, wireless products and other similar areas). The company also benefits from notable economies of scale and a strong distribution presence, particularly in the US. Neither Philips nor GE offers direct exposure to lighting, let alone LEDs, given their conglomerate-like nature and even Osram (which could be seen as a lighting pure-play) only generates an estimated 25% of its revenues from LEDs at present. An alternative investment approach could be to consider Aixtron (German-listed) and Veeco (based in the US), which are the two global leaders in the production of MOCVD machines, with a combined 90% global market share. Given the technological barriers to entry (which are notably higher here than in other parts of the LED supply-chain), pricing is relatively stable. All three of these businesses have delivered five-year annualised returns of at least 15%.

Alexander Gunz, Fund Manager
Disclaimers
The document is provided for information purposes only and does not constitute investment advice or any recommendation to buy, or sell or otherwise transact in any investments. The document is not intended to be construed as investment research. The contents of this document are based upon sources of information which Heptagon Capital LLP believes to be reliable. However, except to the extent required by applicable law or regulations, no guarantee, warranty or representation (express or implied) is given as to the accuracy or completeness of this document or its contents and, Heptagon Capital LLP, its affiliate companies and its members, officers, employees, agents and advisors do not accept any liability or responsibility in respect of the information or any views expressed herein. Opinions expressed whether in general or in both on the performance of individual investments and in a wider economic context represent the views of the contributor at the time of preparation. Where this document provides forward-looking statements which are based on relevant reports, current opinions, expectations and projections, actual results could differ materially from those anticipated in such statements. All opinions and estimates included in the document are subject to change without notice and Heptagon Capital LLP is under no obligation to update or revise information contained in the document. Furthermore, Heptagon Capital LLP disclaims any liability for any loss, damage, costs or expenses (including direct, indirect, special and consequential) howsoever arising which any person may suffer or incur as a result of viewing or utilising any information included in this document. 
The document is protected by copyright. The use of any trademarks and logos displayed in the document without Heptagon Capital LLP's prior written consent is strictly prohibited. Information in the document must not be published or redistributed without Heptagon Capital LLP's prior written consent. 
Heptagon Capital LLP, 63 Brook Street, Mayfair, London W1K 4HS
tel +44 20 7070 1800
email [email protected] 
Partnership No: OC307355 Registered in England and Wales Authorised & Regulated by the Financial Conduct Authority 
Heptagon Capital Limited is licenced to conduct investment services by the Malta Financial Services Authority.

GET THE UPDATES
Sign up to our monthly email newsletter for the latest fund updates, webcasts and insights.