Season 5, Post 26: Coffee with the Head of IT
It has become an annual tradition that your author takes Heptagon's very own Head of IT out for a coffee, for what better way could there be to learn about future trends in technology? Unlike last year's edition, which had to occur virtually owing to ongoing COVID-19 issues, last week your author was able to enjoy an Americano and our IT Head a Chai Latte in the real world, while discussing all things tech.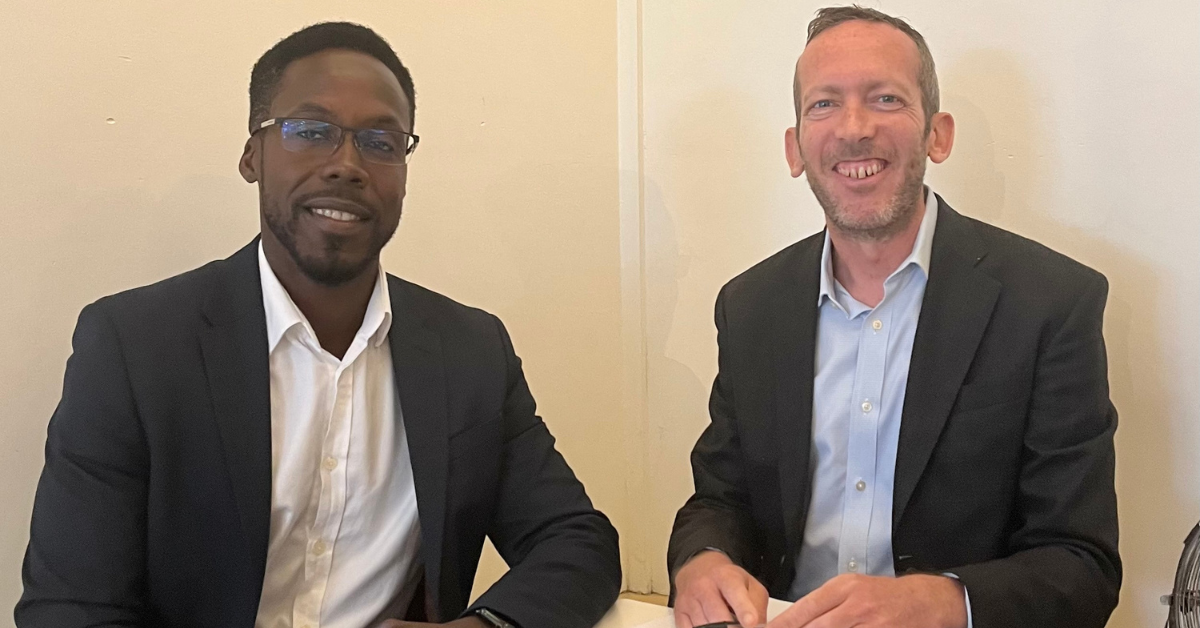 After only a short period of time, the conversation inevitably turned to AI. "Even if you had been living under a rock", you would have heard the term, I was told, for it has "exploded" during the period since the two of us last discussed technology. As a consequence, your author was told, "everyone is jumping on the bandwagon." One only needs to look at the performance of so-called AI darlings in the stock market to see the veracity of this assertion. What was more interesting to learn, is why the attraction of AI? It was described to me as a "game-changer" since it allows "better access [to information]" and can generate "faster turnaround" than a human.
As exciting as all things AI sound, caution remains the order of the day. Sure, it is important to "move quickly" in order not to be left behind. AI, if implemented correctly could be "a source of competitive advantage" for firms. It is hard to disagree with such a standpoint, although it was helpful to be reminded that since Large Language Models (LLMs) are "written by humans" and "humans are not perfect", they will be subject to errors. Put another way, as we have argued in our own research, the intelligence generated by such models is, by definition, 'artificial.' Against this background, our IT Head was of the firm view that a "human element" was still required to have oversight over the answers generated by LLMs. Nonetheless, AI, if implemented well, should "speed things up" and allow resourceful employees to take on more tasks.
There was more to our conversation than just AI. In between sips of coffee, we did have time to discuss cybersecurity, which ultimately should remain the leading concern of any IT professional. A security compromise could "disrupt everything", for any firm is "only as good as its reputation." Might AI come to the rescue here, then, I was forced to ask? For sure, was the response, since "better AI means better cyber." Security programmes trained on large sets of data should, all other things being equal, become better at pre-empting potential threats.
As we departed, a final thought occurred to me: if AI is getting better the whole time, how much of a threat might it pose to IT professionals? Our Head of IT provided a worthy response. For starters, "people need [still] to work out how to get the best out of it", but even in a more digitalised and 'intelligent' world, it will remain hard for models to reproduce everything that people do; the ability to show empathy or to react to the unpredictable, for example. Rather, think of AI as an enabler, a tool to allow people to do things better, or, as our IT Head put it, "AI will increase my powers – I encourage it."
6 July 2023
The above does not constitute investment advice and is the sole opinion of the author at the time of publication.. Past performance is no guide to future performance and the value of investments and income from them can fall as well as rise.
Click here to view all Blog posts.
Photos taken by the author. 
Alex Gunz, Fund Manager
Disclaimers
The document is provided for information purposes only and does not constitute investment advice or any recommendation to buy, or sell or otherwise transact in any investments. The document is not intended to be construed as investment research. The contents of this document are based upon sources of information which Heptagon Capital LLP believes to be reliable. However, except to the extent required by applicable law or regulations, no guarantee, warranty or representation (express or implied) is given as to the accuracy or completeness of this document or its contents and, Heptagon Capital LLP, its affiliate companies and its members, officers, employees, agents and advisors do not accept any liability or responsibility in respect of the information or any views expressed herein. Opinions expressed whether in general or in both on the performance of individual investments and in a wider economic context represent the views of the contributor at the time of preparation. Where this document provides forward-looking statements which are based on relevant reports, current opinions, expectations and projections, actual results could differ materially from those anticipated in such statements. All opinions and estimates included in the document are subject to change without notice and Heptagon Capital LLP is under no obligation to update or revise information contained in the document. Furthermore, Heptagon Capital LLP disclaims any liability for any loss, damage, costs or expenses (including direct, indirect, special and consequential) howsoever arising which any person may suffer or incur as a result of viewing or utilising any information included in this document. 
The document is protected by copyright. The use of any trademarks and logos displayed in the document without Heptagon Capital LLP's prior written consent is strictly prohibited. Information in the document must not be published or redistributed without Heptagon Capital LLP's prior written consent. 
Heptagon Capital LLP, 63 Brook Street, Mayfair, London W1K 4HS
tel +44 20 7070 1800
email [email protected] 
Partnership No: OC307355 Registered in England and Wales Authorised & Regulated by the Financial Conduct Authority 
Heptagon Capital Limited is licenced to conduct investment services by the Malta Financial Services Authority.

GET THE UPDATES
Sign up to our monthly email newsletter for the latest fund updates, webcasts and insights.